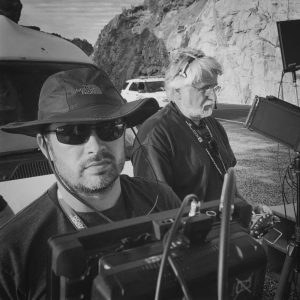 BRAD MEIER – Owner / Pilot / Aerial Coordinator / Aerial DP
Brad has been involved in aviation for over 20 years with a history encompassing most every type of fixed wing flying. He is a FAA certificated Airline Transport Pilot with over 8,000 flight hours.  Additionally, he has been piloting unmanned aircraft for 24 years and on film sets since 2012.  Brad also worked with Freefly Systems- the creators of MōVI, and is considered an expert pilot and camera operator.   His ability to visualize complex camera movements and efficiently operate on set make him an asset to any aerial production.
Contact: Brad@theaerialedge.com   +1  334.444.5103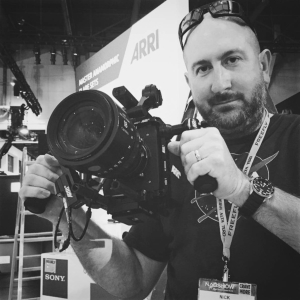 NICK KOLIAS – Owner / Pilot / Aerial Coordinator
A longtime pilot, Nick has been flying unmanned aircraft since 1982 and on set since 2011. His career and experience includes over twenty years in the motion picture and television industry on projects of all kinds throughout the world. From national spots to action sports, directors and producers appreciate the peace of mind he brings and his ability to keep flight operations on set running smooth and reliably in complex environments.
Contact: Nick@TheAerialEdge.com   +1  206.465.8813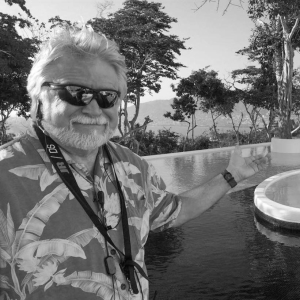 GARY PAYNE – Aerial DP
Gary has been involved in the motion picture industry for over 35 years.  He has been a commercial, corporate, and long format DP for that length of time.  He has a lot of past experience shooting full size aerial film and video.  Though not a pilot, Gary has always been fascinated with flying.  When the opportunity presented itself to get in to drone cinematography three years or so ago, he jumped at the chance.  Operating a gimbal mounted camera on an octocopter came quite naturally, and he gets the same satisfaction and enjoyment he's always experienced in his camera work.  Maybe more..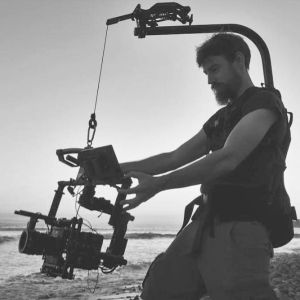 TIM SESSLER – Aerial DP
Tim is an EMMY® nominated cinematographer, aerial DP, documentary filmmaker and visual storyteller.  He is based in NYC and worked with clients such as Under Armour, Toyota, History Channel, Google, Facebook, IBM, Intel, Lincoln and many more.  He bring a wealth of creativity to his commercial work as well as personal projects and is an asset to the Aerial Edge Team.  Tim is also available for non-aerial work through his own website – TimSessler.com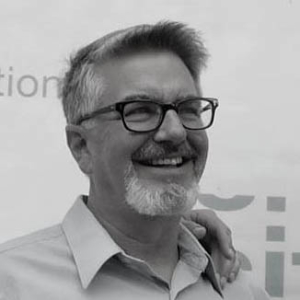 CHRIS TOWEY – Aerial DP
Chris has been in the film industry since the discovery of dirt.  His career spans over thirty years and he's set his camera down on pretty much every continent, working on commercials, documentaries and films for theatrical release.  Chris has won numerous awards for his work, but is most proud of the fact that he can make a cup of damn good coffee no matter what the location.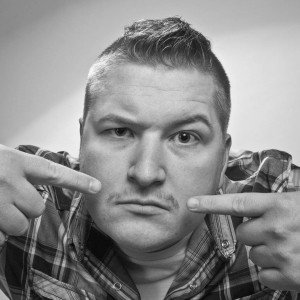 RYAN HAUG – Aerial Camera Operator
Ryan recently joined our team as a camera operator although his talents extend far beyond moving cameras below aerial systems.  His background encompasses 9 yrs as senior editor at Superfad in Seattle, followed by the last 3 years as a premiere MōVI operator- contracted by Freefly, the creators of the MōVI, and numerous other productions across the globe.  Ryan is also working towards FAA certification to expand his skills into piloting aerial systems on set.