Aerial Edge is the product of industry pioneers coming together for one goal- to deliver the absolute best in quality and performance in professional unmanned aerial filming. We specialize in the use of cutting edge helicopter technologies to create compelling aerials for film and television. Our team is made up of expert pilots and cinematographers who each bring decades of experience in aviation, cinematography, and engineering.
FAA Approved Aerial Cinema Company
for
Motion Picture and Television Production
While FAA exemptions are relatively easy to obtain these days, its only a small portion of whats required to legally hire and fly unmanned aerials on your production.  We provide the required FAA certified pilots, registered aircraft, insurance, and safety protocols that many other operators ignore.  For a more detailed review follow the link below or email us for a more information.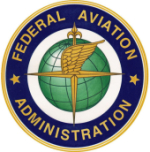 With the increase in overnight "professional" drone operators in the market it's important to understand that our systems, techniques, and equipment have been developed over years of real world on set experience.  We are constantly updating our aircraft and support gear to provide the most consistent and reliable service in the industry while maintaining the highest level of safety.  We proudly fly our own Alexa Mini and RED camera systems.